Jason and Vanessa visit Seattle
---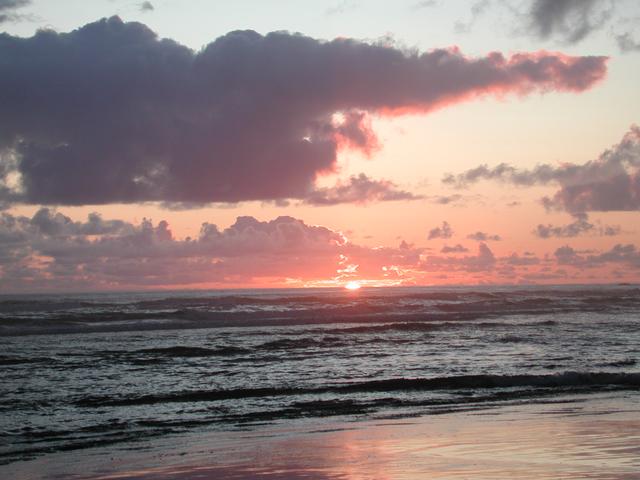 Vanessa and I went up to Seattle for the wedding of Tracy Fuentes and Pat Boyle, friends of hers from the graduate program at ASU. While there, we went on a drive around the Olympic peninsula, into Olympic National Park, and around back to Seattle, here are some pictures from the drive.
---
DSCN0224.JPG BIG
A Bald Eagle near Dungeness Spit on the northern shore of the Olympic Penninsula.
DSCN0228.JPG BIG
Vanessa and me in front of an ancient tree in Olympic National Park on the road up to Hurricane Ridge
DSCN0232.JPG BIG
A 1/2 second exposure makes the depths of the Hoh rainforest during an evening rainshower bright, if a bit blurry.
DSCN0237.JPG BIG
On the beach portion of Olympic National Park, we're on our way to the exciting and romantic "Beach 2" when we found a grove of trees with cancer.
DSCN0238.JPG BIG
A sort of surreal shot into the sun along the beach before sunset, with tree debris in the foreground.
DSCN0239.JPG BIG
Hmmmmm. Self-shot.
DSCN0240.JPG BIG
Looking down along Beach 2.
DSCN0242.JPG BIG
Vanessa walking along the shoreline of the Pacific Ocean on Beach 2
DSCN0244.JPG BIG
A self-timed picture of me on the beach. Its kinda cold, actually, and the wind is nontrivial.
DSCN0246.JPG BIG
A cool shot of Vanessa and a break in the clouds reflected in the receding ocean water.
DSCN0248.JPG BIG
Getting on toward sunset, 9:30PM in the Pacific Northwest, a lot different than 32 degrees North latitude Tucson.
DSCN0249.JPG BIG
More of the sunset sequence.
DSCN0251.JPG BIG
Sunset, that's Destruction Island to the right of the Sun.
DSCN0252.JPG BIG
Same as above but a longer exposure.
DSCN0255.JPG BIG
The Sun goes down on Beach 2 and Vanessa and I start heading back for Seattle.