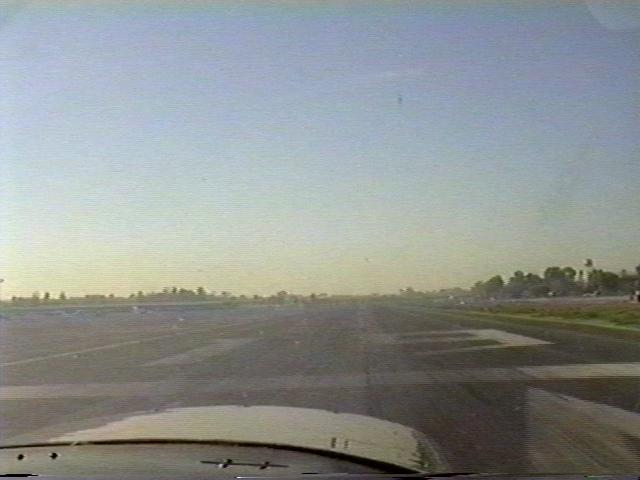 Me on my takeoff roll on the way out to Oxnard.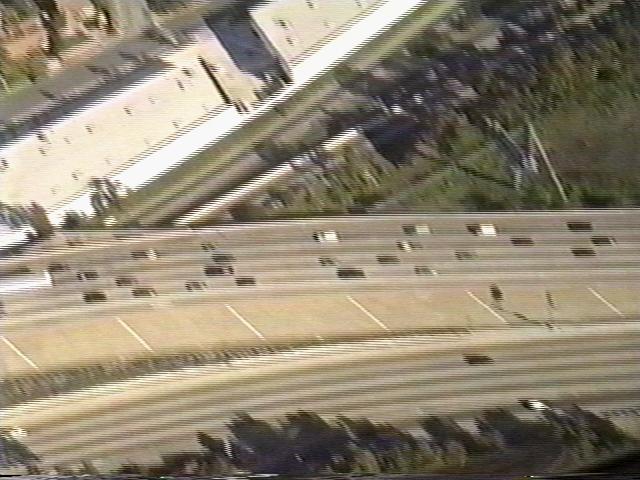 Looks like the 10 is jammed.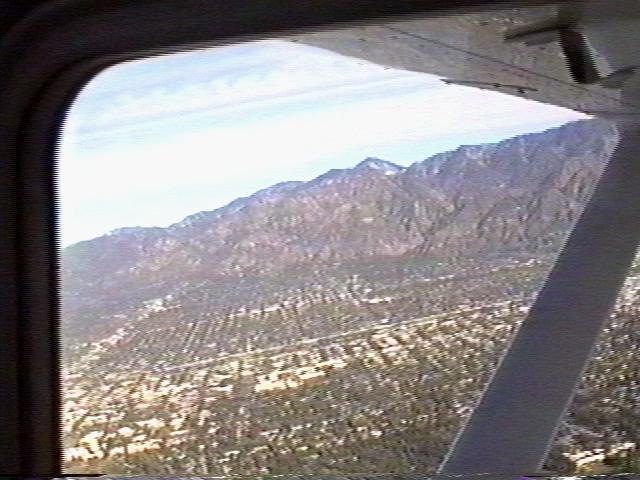 Downtown Pasadena.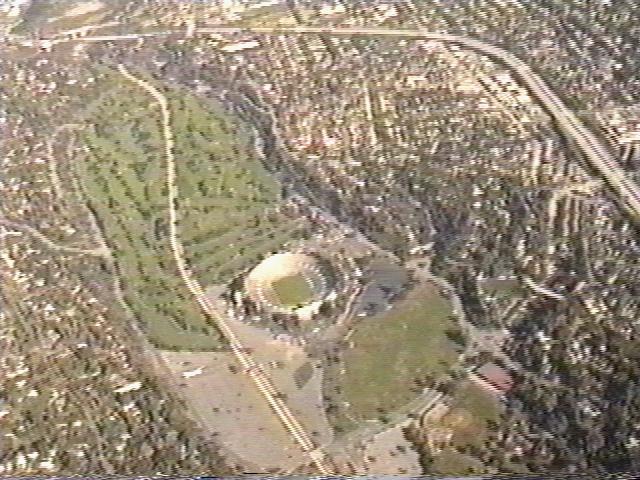 The Rose Bowl
Downtown LA and Dodger Stadium.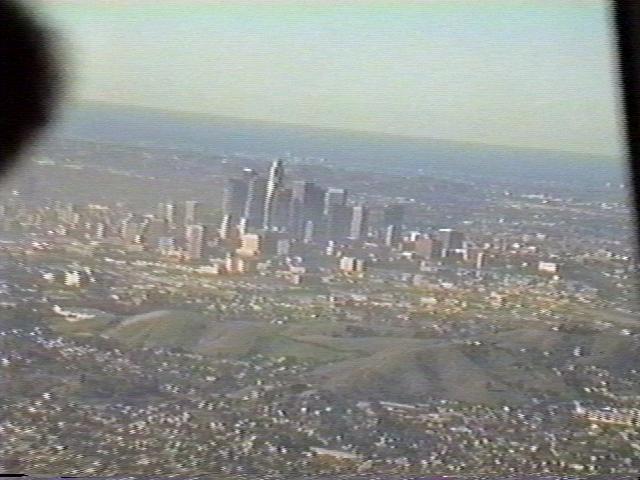 Here's a better shot of downtown Los Angeles.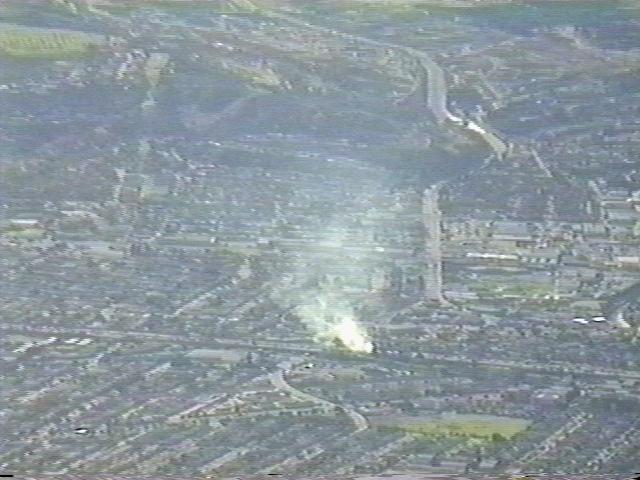 This fire near downtown was easy to spot from our altitude.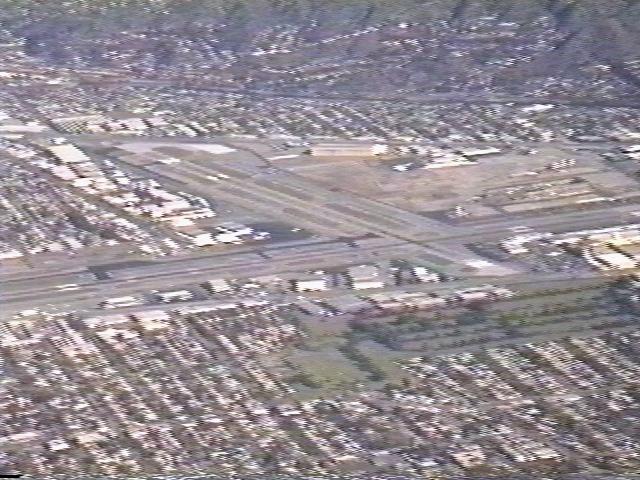 A shot of Burbank Airport (BUR) looking North. This is a relatively large airport and happens to be the one I usually fly out of on the way back home to Saint Louis.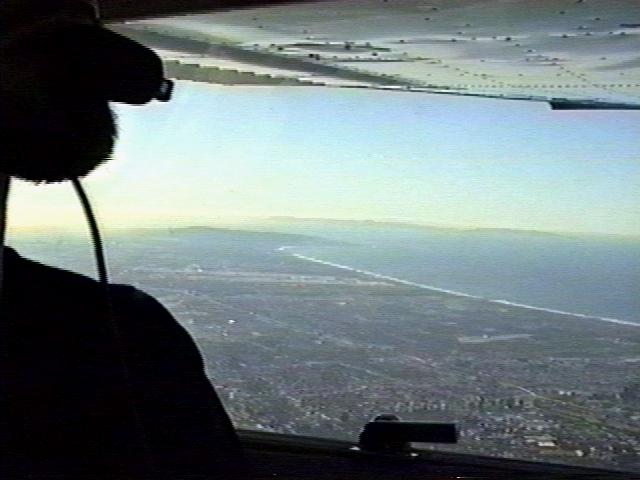 Here's a pretty shot of the coast looking South from our flight path. The Pacific Ocean is on the right with LAX the big horizontal runways in the middle. Santa Monica airport is to the right and below LAX.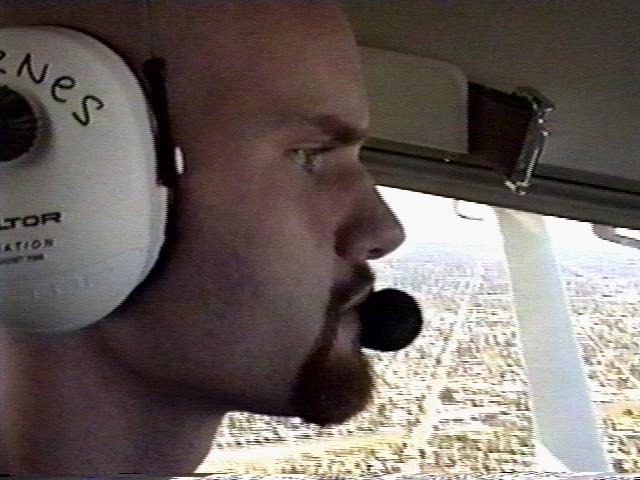 Me flying the plane . . . I always felt uncomfortable when I saw him point the camera at me . . .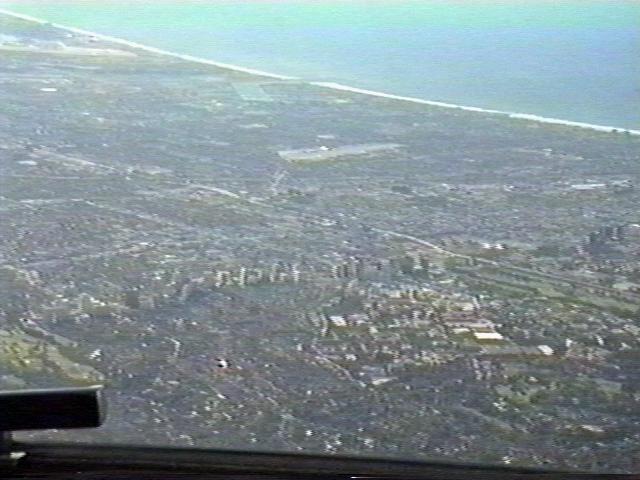 Santa Monica Airport. That's the airport I landed at when I was on my cross-country phase check. I'm told UCLA is near here too, but I couldn't point it out for ya.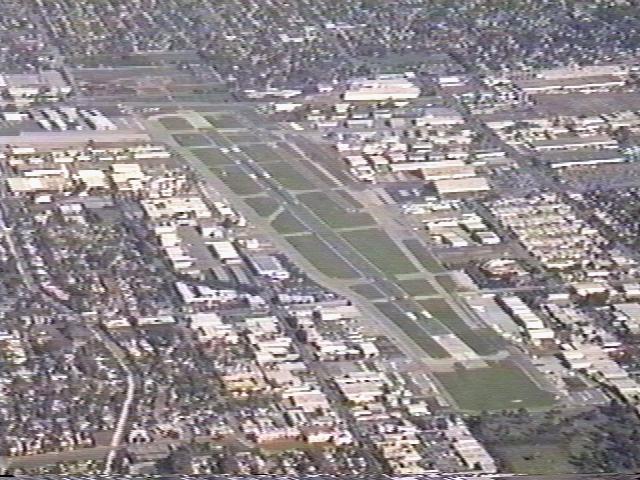 Van Nuys airport, the busiest general aviation airport in the world.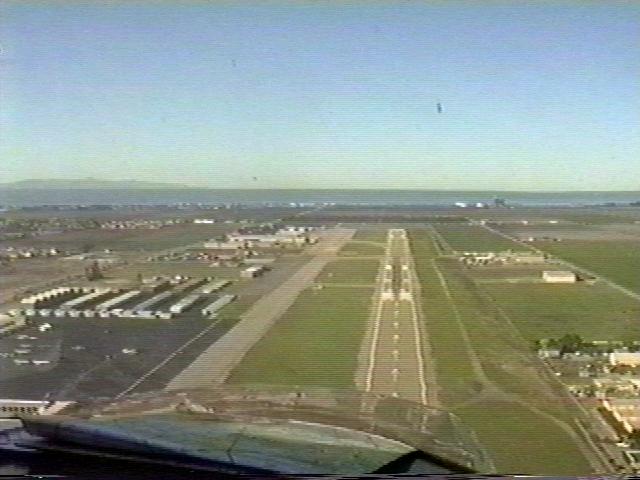 On 1 mile final for Oxnard. The ocean and channel islands are visible in the background. I was really high on this approach and had to pull the power with 30 degrees of flap to make the runway.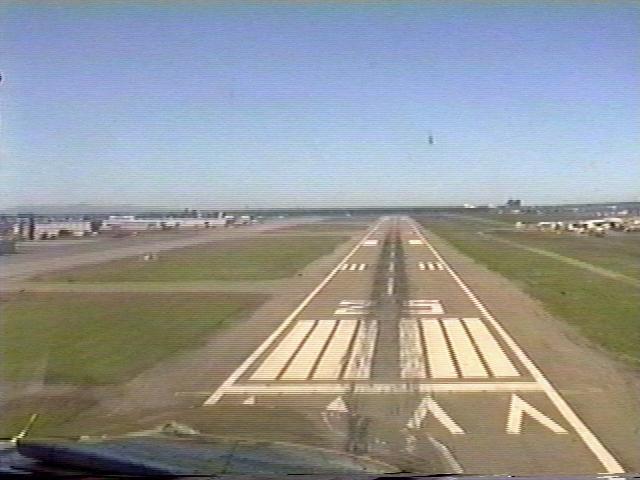 But I made it just fine, as you can see. :) Back to the Flying Page